Our People
Our people are very important to us, as is making certain we provide you with quality professional financial advice. Below is a short biography for each of our colleagues together with their contact telephone number. For further contact details please see our "Contact Us" page.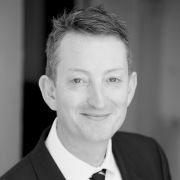 Richard Hitchell APFS, Chartered Financial Planner
Tel.
01892 532700
Mobile.
07971 838512
Email.
richardhitchell.com
Richard is married to Gayle and together they have two children – Emily & Eddie. Having grown up in Tunbridge Wells, he moved to Wales to study at Cardiff University, which became their home for the next fifteen years. Richard worked as an IT manager, but his love of music meant he would often be found DJ'ing in the capital's nightclubs.

After his father was taken ill in 2006, all this changed, and Richard & Gayle moved back to Tunbridge Wells - joining the practice in 2007. Having made the decision to specialise, he achieved Chartered Financial Planner status. As such he is one of the most highly qualified UK advisers by examination (source: Personal Finance Society and The Institute of Financial Planning).

Richard is also featured in the VouchedFor's UK top rated financial adviser list for 2020 and is an associate Member of SOLLA, whilst working towards attaining the Later Life Adviser Accreditation.

His IT background means he loves to embrace new technologies, such as Voyant financial forecasting or 'Timeline', to bring solutions to life and provide a better, more interactive client experience.

Outside of work, when not enjoying spending time with his family, Richard's also interests also include cycling, kitesurfing, floorball (a strange Swedish variant of hockey!), and golf.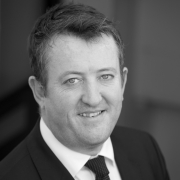 James Hitchell APFS, Chartered Financial Planner
Tel.
01892 532700
Mobile.
07980 554964
Email.
jameshitchell.com
Following in his fathers footsteps, James joined the practice in 2002. As a Chartered Financial Planner he is one of the most highly qualified UK advisers by examination (source: Personal Finance Society and The Institute of Financial Planning).

To achieve Chartered status James had taken and passed AF3 (Pension Planning), AF1 (Taxes and Trusts), J10 (discretionary asset management) AF4 (investment planning) and AF5 (Financial Planning Process).

As well as bringing a large number of new clients to Hitchell Associates via referrals, James also advises many of the firm's longer standing clients. James has a particular interest in multi-generational financial planning. His hobbies include most forms of sport but especially football and golf.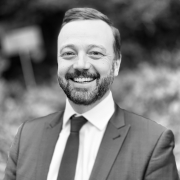 Nathan Blackmore DipPFS, Financial Planner
Tel.
01892 532700
Mobile.
07923 218413
Email.
nathanhitchell.com
Nathan has worked in Financial Services since 2006 working for several specialist estate planning product providers and holds the STEP Certificate for Financial Services - Trusts and Estate Planning.

He left his position as Head of Intermediary Relations at an insurance company based in the city to pursue a career closer to home and having worked with Financial Advisers for some time, decided to become an adviser himself and joined the practice in 2019.

Nathan was keen to immerse himself in the local business community and is involved in regular networking events and offers a weekly financial planning surgery in his local high street. Outside of work he has a young family which keeps him busy and when he's not supporting his children at the side of a pitch, enjoys keeping active himself by cycling and running.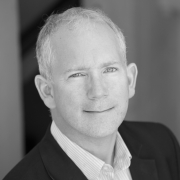 Robert Freeman CeMAP, Mortgage and Protection Adviser
Tel.
01892 554732
Mobile.
07487 787746
Email.
roberthitchell.com
Rob joined the practice in February 2015 and specialises in getting the right results for clients with mortgages and protection. Rob had previously been with Global Financial Limited for a number of years as a mortgage adviser.

Outside of work he is a father of two boys, a keen table tennis player and chairman of the local scout group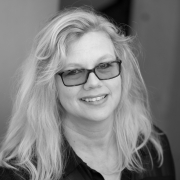 Jane Elgar, Senior Investments & Pensions Administrator
Tel.
01892 554733
Email.
janehitchell.com
Jane, is one of our experienced investment and pension administrators, looking after the day-to-day needs of wealth clients. Jane has been with us for over 7 years and previously had a variety of roles within IFA and financial service companies.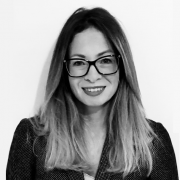 Natalie Kirk, Senior Pensions and Investments Administrator
Tel.
01892 532700
Email.
nataliehitchell.com
Natalie is an experienced investment and pensions administrator and has worked in numerous roles within Wealth Management and local IFA practices. She has worked in the financial services industry for many years.

Outside of work she enjoys going to the gym, running, and playing outdoor tennis (when the weather permits!).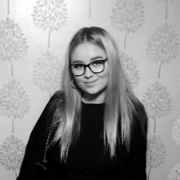 Sarah Collins, Junior Pensions and Investments Administrator
Tel.
01892 532700
Email.
sarahhitchell.com
We welcome Sarah Collins to Hitchell Financial Planning who joins us as a Junior Investment and Pensions Administrator from the 1st October.

Sarah will be assisting with client servicing, marketing and administration. Although at the start of her career, Sarah already has three years of experience in investment and pensions administration, as well as marketing within the financial advisory industry. We asked Sarah to introduce herself to you all:

"Hello, I am Sarah and I am pleased to have joined Hitchell Financial Planning, I am a confident young lady who maintains a positive attitude. I plan to bring new ideas, energy and enthusiasm to the team.

I thoroughly enjoy providing support to others and share the Hitchell ethos that clients should be treated as part of the family.

I am excited to be the face behind the screen for social media and look forward to connecting with you on different social platforms.

Outside of the office, I like to spend my time socialising with my family, I have a 1-year-old niece who always makes this time entertaining. Often you can find me adventuring outside on nature walks with my dog Dexter who is full of energy and thoroughly loves the outdoors. My hobby is upcycling furniture which requires a high level of attention to detail and creativeness, previously I have recycled an antique wooden box to a personalised toy chest and an oak tv unit to a modern two-tone oak and white unit. I look forward to speaking with you"

Janet James, Mortage and Protection Administrator
Tel.
01892 532700
Email.
janethitchell.com
Janet joined us in October 2017. She was previously working within another financial planning practice Graham Merrison Associates. Janet brings many years experience of working in the financial service industry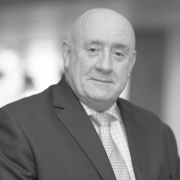 Chris Barnes, Business Consultant
Chris has a passion and talent for helping small advisory businesses achieve their full potential by supporting change initiatives in the fields of sales, marketing and people management.

Chris adds his valuable business experience to help us continue to improve our service proposition to clients. Chris has previously been at board level transitioning national IFA practices and formerly worked as a consultant for Openwork.
What we do
We use the latest software, our professional acumen and our years of experience to provide trusted advice.
We just think of it as doing our professional utmost to exceed the standard of service you should expect, treating you in the way we'd like to be treated ourselves.
And we don't believe in keeping you waiting all year to find out how your portfolio is doing, either. Instead, we give you online access, which lets you see an instant snapshot of your financial position on your phone, computer or smart TV, wherever you are and whenever you like.
Vouchedfor
Richard Hitchell is proud to be included in the Vouchedfor top rated adviser guide 2020